The bodies of sanitary fittings for pipes and tubes are most often the same basic material as the connected pipe or piping: copper, steel, PVC, chlorinated polyvinylchloride (CPVC) or ABS. Any material authorized by the plumbing, health, or construction code (as applicable) may be used, but must be compatible with other system materials, fluids being transported, and temperature and pressure inside the system. . Brass or bronze fittings are common in copper plumbing and plumbing systems. Fire hazards, earthquake resistance and other factors also influence the choice of adjustment materials.
The seals are mechanical seals, usually ring-shaped, that seal the seals of the flanges. The joints vary depending on the construction, materials and features. The commonly used seals are non-metallic (ASME B 16.21), spiral (ASME B 16.20) and ring (ASME B 16.20). Non-metallic seals are used with flanges with flat or raised faces. Coiled seals are used with raised-face flanges, and O-ring seals are used with O-ring flanges (RTJ). Constraint develops between a RTJ seal and the flange groove when the seal is bolted to a flange, resulting in plastic deformation of the seal.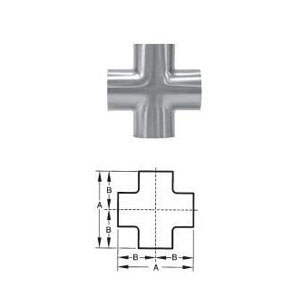 Piping or piping is usually inserted into sanitary fittings to make connections. The connectors are assigned a genus, abbreviated M or F. An example of this is a "3/4 inch NPT female adapter", which would have a corresponding male connection of the same size and threading standard (in this case, NPT).