The rotation disc center of the flange sanitary butterfly valve is located in the centerline of the valve body and disc sealing surface cross-section. It has the following features:
1.It is compact and lightweight, easy to disassemble and repair, and can be installed anywhere.
2.The structure is simple, compact, small operating torque. By turning 90 ° quick open can be achieved.
3.Its flow characteristics are straight lines, which enjoys outstanding adjusting performance.
4.Its butterfly plate and valve stem connection uses a pinless structure that overcomes the possible internal leakage position.
5.Disc cylindrical utilizes spherical shape. This improves the sealing performance and extends the service life of the valve. After Opening more than 50,000 times with pressure, it still maintains zero leakage.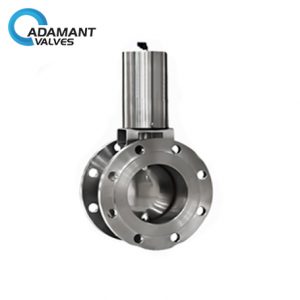 6.Its seals are replaceable, and its seal achieves two-way seal.
7.Butterfly board can be sprayed according to user requirements coating, such as nylon or PTFE.
8.The valve can be designed as a flange connection and a clamp connection.
9.Manual, electric or pneumatic drive modes can be selected.
10.It has two types of seal, the elastic seal and the metal seal.