The majority of sanitary valves are used in dairy, water reticulation, sewerage, oil and gas, power generation, mining, and chemical manufacturing. Moreover, a sanitary valve is designed for use in applications requiring clean or sterile processing.
Sanitary valves are commonly used in dairy, food, pharmaceutical, medical, and chemical applications. Their common features include easy cleaning, crevice-free, and polished contact surfaces. There are some advantages:
3A compliant fittings
The safe and efficient processing of raw fruits, vegetables, grains, meats, and dairy products into finished goods requires 3A compliant fittings with high-quality finishes.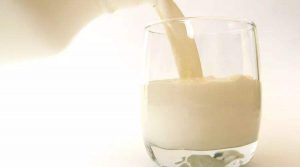 Complete valve cleaning
In the dairy industry, its products are designed for continuous processing and the virtual elimination of downtime which ensures cleaning of the lower chamber and plug during the lower seat lift operation due to the lower flush option. The valve also enables complete valve cleaning in conjunction with the upper seat lift operation without interrupting dairy processing. Therefore, valves can be seen widely used for fluid milk, yogurt, cream and cheese applications.
Standardized materials
This technology venture has ensured that you as a customer get sanitary valves that are manufactured under the current legal obligations and using the most standardized materials that maximize your output and your machine's performance.
Suitable end connection
Sanitary valves designed suitable end connections that can match up with almost any standard pipe. The end connections can be tri-clamped, butt welded, and threaded enabling the valve to connect well with the pipe with minimal chances of leakage.
Various temperature specification
The temperature specifications are set in a way in which the pump functions well under various temperature ranges. This minimizes the chances of freezing or melting enabling maximum performance. The manufacturer customizes the use option to reach out to more industries, the pump can be used manually or use pneumatic actuator and electric actuator interchangeably.
The various valve series vary with sizes, type of end connections, pressure and use that range from different pipes containing foods, pharmaceutical products, and beverages among others.
The dairy industry is a sensitive field that requires maximum care and standard practices in all stages, the manufacturers understand this and comply on their part by enhancing all the features of the valve and by ensuring they use the required materials. Their effort is evidenced in the general outlook of the valve, the capacity and the durability of the sanitary valves.