Sanitary Sampling Valve, also is well known as quick sampling valve, welding sampling valve, threaded sampling valve, sterile sampling valve.
Connection: live-type, welded, fast-loading
Specifications: DN6-25MM
Material: SUS304 316L
Pressure: 1.6 MPA
Application: Dairy, pharmaceutical, food, beverage, beer, chemical, water and other fermentation samples.
Standards: ISO, DIN, IDF, SMS, 3A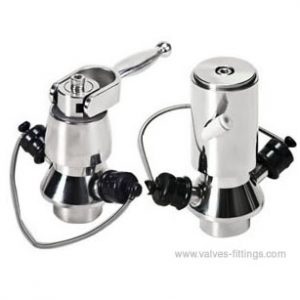 The sanitary sampling valves were manufactured by Adamant valves, each sample can be processed. Valve is opened for sampling, valve clearance for sterilization. The valve body types include welds for container mounting, pipe-mounted welds, clamp contacts, or threaded connections.
This product is suitable for food, beverage, dairy, pharmaceutical, brewing, beer, chemical, oil and other industries. The valve material SUS304, SUS316L is imported to meet the special requirements of various media in the field of food and biopharmaceutical. The material contact part is smooth, seamless and automatic emptying handicraft. The fluid channel is also very suitable for steam cleaning. The processing is in strict accordance with FDA requirements for quality control. Using computer three-dimensional design and manufacturing requirements for the GMP.
Working pressure: valve seat (valve closed): 1000KPa (10bar); valve cover (valve open): stainless steel 1000KPa (10bar)
Temperature: sterilization temperature, dry steam (2-3bar): 121-134 ℃.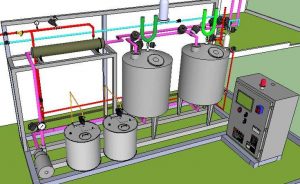 Six methods of Stainless steel valves processing:
1. Roller method: placed in the tube core, the outer circle with a roller to push, for the round edge processing.
2. Forging method: the end of the pipe with a forging machine or part of the red stretch to reduce the diameter, commonly used forging machine with rotary, connecting rod, roller type.
3. Bending method: three methods are more commonly used, a method called stretching method, another method called stamping method, the third is roller method.
4. Rolling method: generally do not have mandrel, suitable for thick-walled tube inside the circle.
5. Bubble method: one is placed in the tube rubber, the top with the red sub-compression, the tube protruding forming. Another method is the hydraulic bulging forming, filled in the middle tube of liquid.
6. Stamping method: a tapered core expanded the pipe end with the required size and shape in the punch.