The corrosion of valves usually refers to the damage of valve metal materials under chemical or electrochemical environment. As corrosion occurs in the spontaneous interaction between metals and the surrounding environment, how to isolate metals from the surrounding environment or use more non-metallic synthetic materials has become a common concern.
It is well known that metal corrosion damage has a considerable impact on the service life, reliability and service life of the valve, especially the sanitary valve. The effect of mechanical and corrosion factors on metals greatly increases the total wear on the contact surface. During the operation of the valve, the friction surface is worn and damaged as a result of the simultaneous mechanical action and chemical or electrochemical interaction of the metal with the environment. For valves, the working climatic conditions of their pipes are complex; the appearance of hydrogen sulfide, carbon dioxide and some organic acids in the medium such as petroleum, natural gas, and reservoir water increases the destructive power of its metal surface, thus making it lose its working ability rapidly.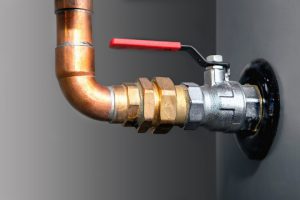 The chemical corrosion of metal depends on temperature, the mechanical load of friction parts, the stability of sulfide and antacid in lubricating materials, duration of contact with the medium, catalysis of metal to nitrification, the conversion rate of molecules to metal that corrode corrosive substances, etc. Therefore, the anti-corrosion method of the metal valve and the application of synthetic material valve have become one of the subjects of current research in the valve industry.
Corrosion protection of metal valves can be understood as a condition protection (such as paint, pigments, lubricating materials, etc.) applied to metal valves to protect them from corrosion during manufacture, preservation, transportation, or use. The method of metal valve antisepsis depends on the required protection period, transportation and preservation conditions, valve construction features and materials, and of course, the economic effect of antisepsis should be considered.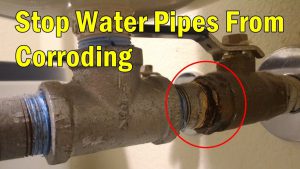 There are several methods to prevent corrosion of metal valves and their parts.
Put volatile corrosion inhibitors into the atmosphere of steam, such as wrapping paper, blowing to suppress air through the product chamber, etc.;
Apply a thin layer of anti-corrosion (protection) material to the surface of the valve and its parts;
Apply a thin layer of the blocking film or polymer to the surface of the valve and its parts;
Use blocked water and alcohol solutions.
Adamantvalves supplies all kinds of high-quality valves such as sanitary butterfly valves, sanitary ball valves, sanitary diaphragm valves, sanitary shut off valve, etc. Please visit http://www.adamantvalves.com/ for more information.