Sanitary valves have wide applications in the brewery, food, pharmaceutical, chemical and other industries. The trend in valve use has changed over the years due to emerging needs around the world. These trends have been so evident in North America, hence the importance of this article.
In North America, the demand for sanitary valves is increasing with an estimated market size of about $ 6.4 billion and a growth rate of about 4.1% for the year. Previous years and especially because of the global recession of 2008 part of 2009, there was a decline in the valve market which had a negative impact on the annual turnover. Nevertheless, the global economy recovered in late 2009 and unconventional oil and gas activities grew strongly. This led to the recovery of the otherwise lost market causing further growth and expansion of the sanitary tap market.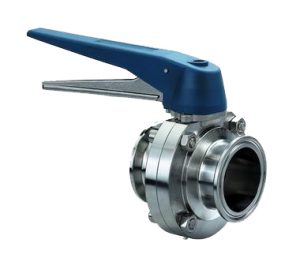 One of the most active markets has been process equipment, with notable acquisitions and mergers among the best shareholders in the market. By 2020, the sanitary valve market is expected to generate revenues of approximately $ 9.1 billion due to the expansion of major industries such as oil production and water and gas management. Growth in gas and oil production has led to growth in other energy-dependent industries such as chemical manufacturing and energy production. This has led to increased demand for sanitary faucets in North America.
In order to stabilize prices for flowing gas, North America plans to export natural gas to other parts of the world. As a result, more than 16 LNG (liquefied natural gas) facilities will be in place, including three in Canada and 13 in the United States. Many people prefer natural gas for energy production because it is available, cheap and emits less. It is estimated that by 2040, natural gas will account for more than 63% of total energy capacity in the United States. The above developments have really helped increase sales of pneumatic butterfly valves. The future of sanitary valves is promising in North America.